Have you ever considered your 'brand'?
How To Brand Yourself
Have you ever heard the saying 'first impressions count'? In the past a firm handshake, being well groomed, and good credentials all contributed to an impressive first impression. In today's busy world with advanced technology, that is no longer enough. The introduction of social platforms such as Skype, Facebook, Twitter, LinkedIn, Zoom etc. have enabled everyone to connect and interact in almost real-time, directly with clients and business associates — building relationships across the globe. Now making the first impression has a very different implication in building your brand.
Who you are and how you come across are really important to being successful. Our personal brands are in the spotlight every day for everyone to see online.
Branding yourself keeps you current in your field, opens doors for you and creates a lasting impression on your potential and existing market. What is it that you want to be known for? Personal branding is how we define ourselves in the work space.
A successful brand can go a long way with self- promotion and building lasting relationships. As entrepreneurs, we often focus on how we want our business to be perceived. We focus on a logo, etc. yet the most important brand tool in your business is you! As a professional you first need to develop a strong personal brand. Starting your personal branding strategy requires a good hard look at who you are, your core values, skills and beliefs.
Branding yourself is a fundamental part of telling your story. As your market yourself, your clients may want to know about your integrity, passion etc.
What Is Personal Branding?
When we talk about 'personal branding' we are referring to establishing and promoting what you stand for. Your personal brand is the unique combination of skills and experiences that make YOU. Effective personal branding will differentiate you from other professionals in your field.
Tips on how to brand yourself:
• Define your brand and your brand image
Determine who you are and what makes you up. You need to define your personality, culture and outlook. Words that define a good persona are words such as forward-thinking, flexible, connected, resourceful, precise, visionary etc. Avoid establishing an expertise that's irrelevant to your mission goal and vision. After you have defined who you are, your mission and vision, start building professional media platforms. This can be a website, Facebook, Twitter, Zoom etc.
Let's for instance take your personal Instagram account as a brand platform. What do you post on your account? Photos of your pets, photos taken at a party you attended, or all your family photos? Bear in mind that in every action we take in life there is a message conveyed. Think of the message you want to put out there. Every movement on your media platforms translate to the type of person that people will perceive you as.
It is visually important to use professional/quality photos — preferably head and shoulders — or graphics on your social media platforms. Whether on or offline the image must reflect the core of your values, let it be your signature.
• Identify your target market
It is very important to know who your customers/viewers are or where to find them, at the start of building a branding strategy.
• Be sincere and clarify your value
People tend to not buy into a brand rather they buy into a person. As potential clients and customer see that you work from the heart with a spirit of excellence, they will become your brand ambassador. That level of support comes from loyalty.
Always explain your uniqueness in a way that is valuable to your customers. Concentrate on how you can uniquely solve an important problem.
• Follow Your Passion

When creating a brand, you first need to get super clear on what it is you are passionate about and what you want to create. In addition, get clear on who your ideal client is and what their needs are. How will your company serve them?
• Take note of how others perceive you
The main concept in the strategy of personal branding is to understand that it's not an autobiography of self-promotion, but what others say about the brand.
• Mind your company
What types of events do you attend? Where are you spending your time? It's important to stay relevant both for networking purposes and to get inspired. I suggest creating a calendar of events each season. You might need to shell out some money to be a part of an event, or if you can't find one that fits you, then create one!

• Capitalize on who you naturally are
What is your unique personality? Just starting to show up more as yourself will create your brand, without you having to force it.
• Take stock of your strengths
List competencies — leadership, technical skills, etc. that have followed you throughout your career. Next, take note of strengths that others commend you for, such as resolving difficult projects. Finally, jot down what you want to be known for in the future. Your list will seem deceptively simple, yet it will have a strong array of brand building-blocks.
• Generate brand awareness through networking
Networking is one of the best ways to become known in the industry. By forming relationships with people in your audience, you can grow your business and your brand long-term.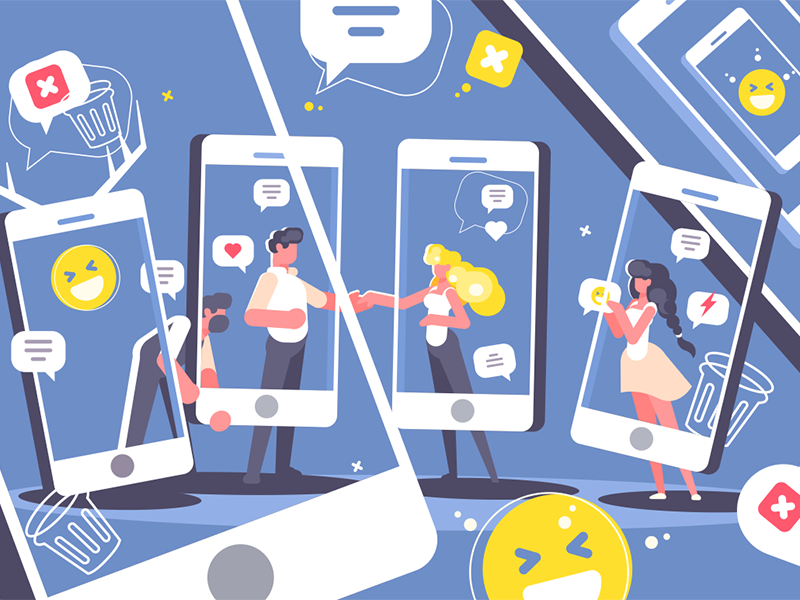 • Share your passion and interest
Share your opinions by writing blog posts, commenting on other people's posts and offering to share your insights.
• Start speaking
Public speaking is a great way to get your ideas in front of others. You don't need to have had amazing accomplishments. All you need is one idea, something you feel passionate about. Once you start to share your ideas on a larger platform you will begin to solidify 'Brand You'. This can be done in front of either a large audience or just a small home meeting.
• Remember the 3 C's of branding
Clarity, consistency, constancy — Don't sugar-coat your qualifications.
• Keep at it, but evaluate and adjust along the way
It can take a while to get your brand out into the marketplace. I've seen so many people get discouraged easily and quickly when results were not as immediate as they would have liked. Keep at it. Evaluate and adjust your efforts to make sure you're on track. But don't give up — give yourself some time.
• Get feedback from those who know you best
The true measure of your brand is the reputation others hold of you in their hearts and minds. These days, branding the company you work for isn't enough. The world wants to hear what you have to say as a professional.